When it comes to preventative dentistry, it is not possible to do too much. While our team at Lovett Dental Katy will never recommend services not right for you, it is important to take preventative dental care seriously. With general dentistry procedures like those we offer, it may be possible to reduce the risk of dental complications for you in the years to come.
Who Needs Preventive Dentistry?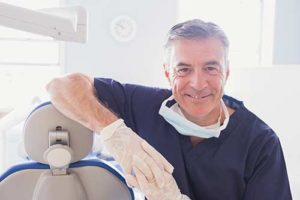 Preventative dentistry services are available for all of our clients. We recommend that everyone take steps to ensure their dental health is the best it can be. You may already have received some preventative dental care. If you come in for your routine dental appointments, have x-rays completed, and have dental cleanings, you are doing some of the most important work when it comes to preventative dental care. Yet, there's more work to be done. We often recommend these services to:
Those who have had cavities, fillings, or root canals in the past
Those at risk for tooth decay
Individuals with the initial signs of gum disease
Kids who have poor oral hygiene habits and eat a sugary diet
Those who do not have access to fluoride in their diets or from other sources
What Type of Preventative Dentistry Services Should You Invest In?
After coming in for a consultation with our team, we'll provide you with a specific treatment plan. Our preventative dentistry team will help you determine what type of dental care may be best suited for your needs. Some of the services we offer include:
Sealant Applications
Sealants are placed over the top of the tooth. They can help to block bacteria from getting into the soft tissues of the teeth. This can help to prevent cavities and damage to the tooth itself. Dental sealants are very effective overall and can be used in both children and adults.
Dental Deep Cleanings
You may have had a tooth cleaning during a routine dental appointment. However, some people benefit from a deep cleaning. If you have the signs of tooth decay, then you may benefit from teeth cleanings. Some of the most common signs of decay include:
Bleeding gums
Inflamed, red gums
Gums that seem to be loose or moving away from your teeth
Loose teeth
Bad breath that doesn't improve
Deep cleanings help to remove a lot of the plaque and buildup that hides between the teeth and the gums as well as between each of your teeth. This can help to prevent the onset of periodontal disease, which can require complicated treatment. Deep cleanings can also help to minimize a lot of pain and potentially the loss of teeth.
Fluoride Treatments
It's important to have fluoride in your diet or in your water. When you do not have enough of this mineral, it can lead to the enamel of the tooth becoming too soft and that puts it at risk for early breakdown. Fluoride treatments may be recommended for those who do not have fluoride in their water. Our preventative dentistry team can make recommendations to you about the type of treatment right for your needs.
Preventive dentistry services are a big part of keeping your teeth healthy. When you do that, you reduce the risk of pain and complex dental problems later. That may even help you to keep your natural teeth longer, keeping your oral health costs as low as possible.
Contact Lovett Dental Katy for Preventative Dentistry
Preventive dentistry is a service you can count on to improve your smile. For those who are ready to embrace the preventative dental care they need, contact our team at Lovett Dental Katy in Texas. Our preventative dentistry services are available and ready to help you protect your smile. To learn more, call 832-437-6477 today to learn more.